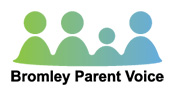 BPV are required to comply with the provisions of the General Data Protection Regulation (GDPR) May 2018, in relation to how, why and when we collect and process any personal data we obtain about you, and gives you the right to know what information is held about you. BPV respects your privacy and is committed to protecting your personal data. This privacy notice will inform you as to how we look after your personal data when you interact with us and tells you about your privacy rights and how the law protects you.
BPV may change this policy from time to time. You should check this page to ensure that you are happy with any changes. This policy is effective from May 2018.
Lawful Basis
Legitimate Interest means the interest of our charity in conducting and managing our charity to enable us to give you the best service and most secure experience. We make sure we consider and balance any potential impact on you (both positive and negative) and your rights before we process your personal data for our legitimate interests. We do not use your personal data for activities where our interests are overridden by the impact on you (unless we have your consent or are otherwise required or permitted to by law).
Comply with a legal or regulatory obligation means processing your personal data where it is necessary for compliance with a legal or regulatory obligation that we are subject to.
Who we are
BPV is a voluntary group of parents and carers of children and young people (0-25) with special/additional needs and disabilities (SEND) living in the London Borough of Bromley. We provide an opportunity for parents and carers to express their views and input into the planning and delivery of SEND services. We signpost, support and empower families to obtain the best possible support and services for their children.
Parent Carer Forums have been established in most local areas in England and local authorities are actively encouraged to work with them. We will ensure that we will;
Inform parents about what is going on locally and nationally
Involve parents in shaping of local services and national priorities
Influence local service providers and decision makers
Contact Details
BPV is a registered Charity number 1172718. If you have any questions about this privacy notice, including any requests to exercise your legal rights, please contact BPV, Hawes Down Centre, Hawes Lane, West Wickham, BR4 9AE. Email: info@bromleyparentvoice.org.uk.
Definitions and Roles
The GDPR applies to Data Controllers and Data Processors.
The Data Controllers (the Trustees of BPV) determine the purpose and means of processing personal data.
The Data Processors (the Trustees/Management/Employees/Parent Reps/Volunteers of BPV/Third Party Services) are responsible for processing personal data on behalf of a controller.
All Trustees/Management/Employees/Parent Reps/Volunteers are required to read, understand and accept any policies and procedures that relate to the personal data they may handle in the course of their work.
How we collect Data about you and how we store your Information
We are committed to ensuring that your information is secure. In order to prevent unauthorised access or disclosure, we have put in place suitable physical, electronic and managerial procedures to safeguard and secure the information we collect.
We collect your personal data via;
paper copy (including membership, enquiry and feedback forms)
email
on-line forms via the BPV website
What information do we collect and how we use it;
Name
For general correspondence.
Email address
For general correspondence, e-bulletin, notifications, cancellations.
Postal Area
To confirm members are a resident in LBB and geographical information for grant monitoring.
Your Childs year of birth
To be able to reach to parent/carers with child/YP of a certain age group.
Information on your child's special educational needs and/or disability
To ensure we can provide information, services, workshops, events for all SEND.
Your child's educational placement for example mainstream or specialist
To ensure we are reaching families from all areas of education.
Ethnicity (optional)
For anonymous ethnicity and diversity information feedback on our grant monitoring.
Current issues of concern
To assist in providing support with workshops, events, services etc.
How did you hear about us?
Assist with communications.
Parent Rep/Volunteer/Trustee Join Us information & invite
To find out if you are interested in becoming a parent rep, volunteer or trustee with BPV.
Social Media invites
Invitations to join our Facebook,Twitter and on-line forum groups.
Why we need this information?
We require this information to;
Work alongside local authorities, education, health and other service providers to ensure the services they plan, commission, deliver and monitor meet the needs of children and families.
The information will be used to demonstrate that BPV is representative of all SEND families across LB Bromley.
Contact our members for feedback, responding to enquiries and consultations.
Assist with the forum's grant funding applications.
Obtain feedback on how our service is used.
Provide newsletters and information on upcoming workshops, events, conferences, services, forums and relevant information from selected organisations which we believe, may be of interest or benefit to you.
How long we keep your information
BPV will only keep your personal information up until the year your child turns 25 years of age. We will automatically remove your details once your child reaches 25 years old. This is in accordance with the Children and Family Act 2014. If you would like us to remove your information prior to this you can do so by emailing info@bromleyparentvoice.org.uk
We will not sell, distribute or lease your personal information to third parties unless we have your permission or are required by law to do so.
Opting out
You can ask us stop sending you messages or e-bulletins at any time by emailing us or unsubscribing via our e-bulletin. Where you opt out of receiving messages or our e-bulletin this will not apply to the personal data provided to us as a result of completing on-line forms.
Cookies
A cookie is a series of characters that is generated by our website and stored on your computer when you visit our site. The cookie does not collect or contain personal information about you, but allows us to track how often you return to our site. The cookie does not track your movements on other websites. You do not have to accept our cookie in order to be able to use our website.
Change of purpose
We will only use your personal data for the purposes for which we collected it, unless we reasonably consider that we need to use it for another reason and that reason is compatible with the original purpose and falls under our legitimate interests as a charity supporting parents in Bromley. If we need to use your personal data for an unrelated purpose, we will notify you and we will explain the legal basis which allows us to do so.
Please note that we may process your personal data without your knowledge or consent, in compliance with the above rules, where this is required or permitted by law.
Third Parties/Data Sharing
We do not share or disclosure any of your personal information without your consent, other than for the purposes specified in this notice or where there is a legal requirement. BPV uses third-parties to provide services and business functions, however all processors acting on our behalf only process your data in accordance with instructions from us and comply fully with this privacy notice, are compliant with GDPR and have adequate security measures in place to safeguard data.
Third Parties include;
Service providers acting as processors who support our emails and website via Vaccoda and Mozilla Thunderbird.
Other business systems such as Mailchimp, SurveyMonkey to allow BPV to add your name and email address to our mailing list to receive relevant updates, consultations, invites to complete on-line Surveys by email. (You are able to unsubscribe from our mailing list by notifying BPV in writing or by clicking the unsubscribe box at the end of emails received).
Data Sharing include;
We may share your membership information anonymously with other relevant local organisations, the National Network of Parent Carer Forums (NNPCF), Contact (Previously known as Contact A Family) and their contracted partners, Bromley Local Authority and any other grant providers in accordance with our grant monitoring conditions.
BPV are a member of a Consortium with Bromley Mencap, XbyX and Burgess Autistic Trust. We may share personal data with the Consortium working within the Consortium agreements and the request falls under our legitimate interests as a charity supporting parents in Bromley.
Third-party links
This website may include links to third-party websites. Clicking on those links or enabling those connections may allow third parties to collect or share data about you. We do not control these third-party websites and are not responsible for their privacy statements. When you leave our website, we encourage you to read the privacy notice of every website you visit.
Lodging a Complaint
BPV only processes your personal information in compliance with this privacy notice and in accordance with the relevant data protection laws. If, however you wish to raise a complaint regarding the processing of your personal data or are unsatisfied with how we have handled your information, you have the right to lodge a complaint with the supervisory authority.
Bromley Parent Voice
Hawes Down Centre, Hawes Lane, West Wickham, BR4 9AE
Email: info@bromleyparentvoice.org.uk
Information Commissioner's Office
Website: https://ico.org.uk/
Please click HERE for a PDF copy of our Privacy Policy.