Ofsted Webinar : Pilot inspection of Bromley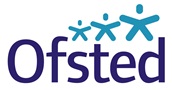 Pilot inspection of Bromley
Join us for a webinar on Oct 14, 2015 at 7:00 PM BST.
Register now!
https://attendee.gotowebinar.com/register/5282962426164072449
Ofsted and the Care Quality Commission (CQC) are developing a new inspection framework that will be used to evaluate how effectively local areas are implementing the reforms contained in the Children and Families Act 2104. These reforms were introduced in September 2014 and place responsibilities on local areas:
• to ensure disabled children and young people and those who have special educational needs are identified effectively.
• to ensure that these children and young people have their needs met effectively and their outcomes improve.
Bromley has agreed that the inspection development team can carry out a pilot inspection of the area's effectiveness towards meeting the above responsibilities. This work will add substantially to the developing inspection framework. There will not be a published report from this pilot inspection.
The views of parents are very important to us and we would like to invite you to attend a webinar session so you can share with us your views and experiences.
After registering, you will receive a confirmation email containing information about joining the webinar.