BPV School's Project
The Children & Families Act 2014 and the SEND Code of Practice: 0 to 25 years requires local areas (including schools and academies) to work together to:
Identify children and young people who have SEND.
Assess and meet the needs of children and young people who have SEND.
Improve outcomes for these children and young people.
There is a clearer focus on the participation of children and young people and parents in decision making in terms of individual support and at a strategic level.
There is also a stronger focus on high aspirations and on improving outcomes for young people.
BPV are working with the London Borough of Bromley on a time limited project with our schools across the Borough.
The aim of the project is to:
Reach more families whose children attend mainstream schools or whose children are out of school.
Start to build relationships with the Academy Trusts.
Give the forum (and LA) an understanding of the level of engagement within schools in Bromley.
Develop tools to improve engagement.
As part of this project BPV would like to ask for your views on:
How would you describe the experience that you have had for your son or daughter? Please say why.
What have you especially found helpful?
What would you like to see more of?
What have been the challenges?
What do you think Bromley Parent Voice could do to support families of children and young people with SEND in mainstream schools?
Please send your responses to james@bromleyparentvoice.org.uk. We need the responses to send by Friday 3rd March 2017.
Bromley Parent Voice…Next Steps – Charitable Status
We aim to continue to inform and empower parents of disabled and SEN children, young people and to improve services for families, children and young people affected by disability by working in partnership with LB Bromley, Bromley CGG and their statutory partners (including our schools and academies).
In addition, BPV will continue to work with other voluntary sector partners across the London Borough of Bromley to build a strong and inclusive community for our children and young people.
To enable BPV to achieve this, the forum is seeking to become a Charitable Incorporated Organisation in the very near future.
Social Care Innovation Fund
This year BPV has been involved in the development of the Social Care Innovation Fund Project (SCIF) in partnership with the London Borough of Bromley and the Council for Disabled Children which has aimed to improve the process for families of Disabled Children into the Social Care Team and in particular those requiring some level of short break.
This project has been unique in that it has involved over 100 parents, young people, schools, voluntary sector and local authority professionals who have given their views on the current process and ideas on how to improve it. Over the course of the year these ideas have been created and tested within the wider community and we are hoping to embark on the next phase of implementation as of October 2016.
Ideas have included an online assessment to replace social worker visits when short breaks are being requested and a 'ways of working' for social workers to use when visiting families to improve consistency. Other ideas that are being considered are the use of Outcomes pyramids to ensure that there are 'C' and 'H' outcomes in EHC plans for our young people and a series of films and posters to advertise the importance of thinking about 'time for me' for our families.
The project will be continuing in Bromley until March 2017.
Employment Project
The SEND Code of Practice sets out how professionals across education (including early years, schools, colleges and 16-19 academies), health and social care should support children and young people with special educational needs (SEN) or disabilities to prepare for adult life, and help them go on to achieve the best outcomes in employment, independent living, health and community participation.
Young people with special educational needs (SEN) or disabilities have the same dreams and aspirations as their peers. They have many skills and abilities to offer. They want to work, have a better quality of life and play a full part in society like everyone else.  As parents we want the best possible life outcomes for our children.
Bromley Parent Voice was asked by the LB Bromley to be part of a project team that is developing better life opportunities for our young people.  We appointed Jude Bel as a Parent Champion who is working with the LB Bromley, schools, colleges, voluntary community sector and local employers to increase awareness and potential the opportunities for young people with special educational needs or disabilities to find employment (paid or voluntary) when they finish their education.
If you want to know more or get involved please contact Jude via info@bromleyparentvoice.org.uk
Health Engagement 
BPV have made inroads with working strategically with health partners. Over the last year BPV have attended meetings with Bromley Clinical Commissioning Group in the roles of Patient Advisers. Through BPV they have been able to help facilitate other carers input their views/experiences to CCG rather than just own experiences.
We will continue to add input where we can.
Alongside this work with Bromley CCG, Rosalind Luff has also participated as a patient adviser to the Our Healthier South East London programme. This is a collective of six local CCGs who are focusing on improving health outcomes by sharing and building on good practice across the CCGs.
2015 Ofsted/CQC Pilot Inspection
This was a trial inspection to inform the new Local Area Ofsted Inspection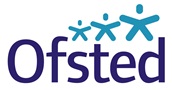 process which was published in the spring.  Whilst it was only a trial all parties treated the inspection as if it was a real inspection.  Parents were given a range of opportunities to get involved in the inspection from face to face meetings with the Inspectors to a webinar.
The Inspection focussed on two key questions:
How effectively does the local area identify children and young people who are disabled and/or have special educational needs?
How effectively does the local area meet the needs and improve the outcomes of children and young people who are disabled and/or have special educational needs?
Although no formal report was issued, the LB Bromley did receive feedback from the team of Inspectors on the strengths and areas for improvement.  BPV continue to work with LB Bromley and their partners to ensure that the SEND Reforms introduced by the Children & Family Act 2014 are implemented.
Local Offer
Following on from the Ofsted/CQC inspection the Local Authority appointed a consultant to look at improving the Local Offer. BPV were invited to meetings to look at the issues. The site has been greatly improved and is now much easier to navigate. There is still much to do to make this a really useful site for families and BPV look forward to continued involvement in helping to shape the local Offer.
Don't forget to visit the Local Offer website where you can feedback your views
Co-Production
ASD Family Support:  BPV were invited to help inform recommissioning of the Family Services Contract for Autism. We held focus groups to glean from parent carers what they valued most about the current service and what extra services they would find helpful.
This information was fed back via a report to the Local Authority to inform the contract specification for family services which was then put out for tender.
BPV were allowed to have a parent representative review and comment on the tendered bids from a quality perspective (40% of award).  The final decision on award of the contract was made by the LB Bromley.
We will continue to work on other Co-Production projects.
BPV Films
As a member led forum, BPV have listened to what parents and professionals have told us. This year to help parents and professionals to understand the role of Bromley Parent Voice, the forum have worked with Canvas Films to produce two short films.
Get Involved, Make a Difference
Fun for Young people in Bromley
The films have been shared with every school and pre-school setting in LB Bromley in order to raise awareness and the profile of BPV.
We are planning to make more films in the future.
Parent Workshops
As part of BPV'S membership of the Independent Support Consortium, BPV have continued to deliver parent workshops across the age range focussing on the Children and Families Act and outcomes. The workshops have been well attended and highly evaluated. Parents have reported that they are better informed and able to participate in their child/young person's EHC/Transfer Review.
We are planning for more Workshops to take place next year.
SEND Implementation
All parent forums have been asked by the Department for Education to complete a survey. This survey is designed to help the Department for Education understand progress in implementing reforms to the system for supporting children and young people with special education needs and disabilities (SEND). New legal duties on this came into effect on 1 September 2014. The transition to the new system is a gradual one over the next four years, to ensure that genuine change happens.
BPV is working very closely with the Local Authority, Health partners and the voluntary sector through the Independent Support Consortium to ensure that the voice of the parent, child and young person are heard both at family and strategic levels.

SEND Transport
BPV continue to raise the concerns of parents to a high level within the Local Authority and are working hard to improve the communication with parents.
Ideas and Solutions
BPV representatives continue to meet regularly with the LA to inform the development of the Local Offer for young people as they prepare for adult life.
As part of this work BPV have set up a Preparing for Adulthood working group which aims to:
Develop a more personalised approach to services
Improve post 16 options and support
Raise aspirations for our young people
Plan services together, including establishing a Hub for young people.
Please contact BPV if you would like to be involved.
Independent Support

We continue to work closely with the Independent Support Team as part of the IS consortium to support families through the EHC needs assessment for their child or the Transfer review process.
Below are some examples of some case studies on how IS have supported families through the new process.
BPV have written to every school in our borough offering the support of the IS programme and have produced the following leaflets to support schools and families to understand the new statutory process.  Click below to download these documents.
Parent Champions
BPV are working closely with other voluntary organisations across the borough and our vision is to recruit a number of Parent Champions across our schools so that parents are kept informed about services for their son or daughter.